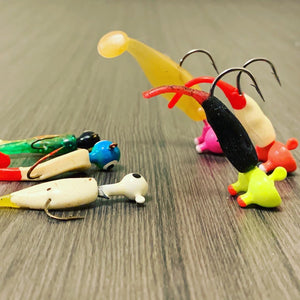 Why do fish love Boobjigs?
The Boobjig has a unique patented two-headed design which creates a perfect stand-up presentation of your bait. 
They fish well when tipped with live bait bouncing or dragging sand, gravel, and rocky bottoms OR you can swim them with live bait or plastics OR fish them under a slip bobber rig. 
Testimonials
The best stand up jig on the market. Do not discount them because of the novelty name - these jigs out produce most

Chris Shields - Walleye Addicts Guide Service
I thought these were just a novelty but Boobjigs really work

Rick Kuchera
I believe in your product! Our boat out fished the guys in Canada 10 to 1 with your jigs

Mark Fjerstad
Your jigs were awesome, we caught a ton of fish on them! Some of the guys think you should call them JugJigs

Bill Kozlak
I have successfully sold these jigs all summer, it is truly amazing how much fun folks have with them and the stories of fish catching are outstanding!

Cindy Stiller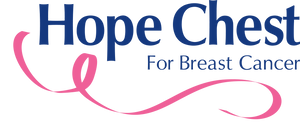 Lending a Helping Hand
We are teaming up with The Hope Chest for Breast Cancer Foundation to help those in need!